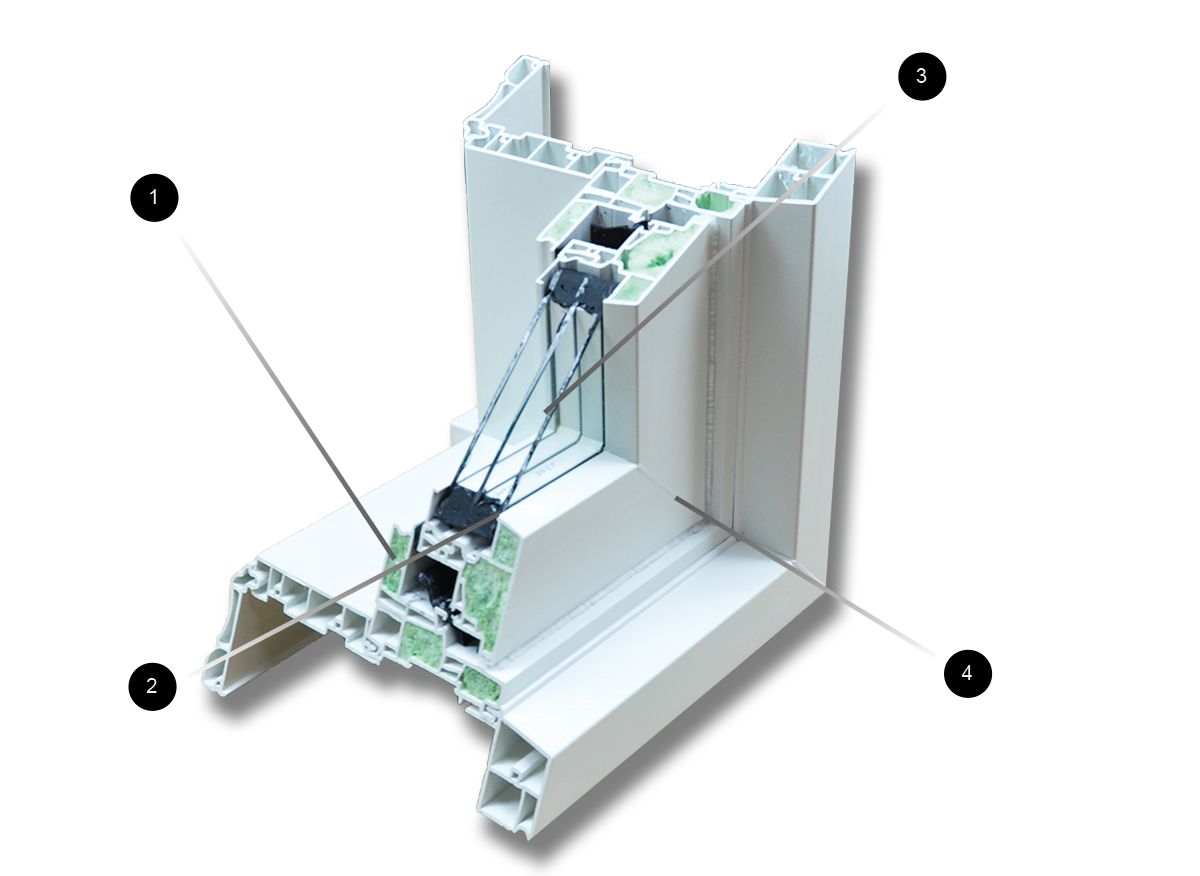 1. Organic Foam
USDA (United States Department of Agriculture) Certified polyurethane foam, ensures safe and toxins free insulation, while improving the overall thermal performance of the window.
2. Warm-Edge Spacer
Our glass has the latest Warm edge Spacer technology on the market today, using non-conductive, energy efficient materials, and dual sealant, ensuring highest thermal performance, and unparalleled longevity.
3. Highest Glass Efficiency
When combined with Triple Pane Low-E, Argon glass pack, the window meets and accedes the highest thermal efficiency set by Energy Star.
4. Precision Welded Corners
We fusion weld our UPVC window frame and sash 1/4" on each side, at 240° Celsius, creating a strong and durable bond, making our window last longer.