There are many things to consider when choosing windows, whether you are replacing existing windows, or looking to get windows for a new construction project.
Frame Materials, glazing options, and energy efficiency are all important things to consider - but before you even get to those goodies, you'll need to consider the basic operating style of your windows, and each operating style has its own set of pros and cons.

Many homes feature more than one style of window, but most designers will advise against mixing too many different styles in a single home to avoid creating a disjointed look.
If you're replacing a single window, you're more than likely going to want to replace it with the same style, but if you plan to do a large-scale replacement of multiple windows in your home, you may want to consider changing to other styles that may be better suited for you.
Common window styles
Here are some considerations for these popular window styles:
Casement Windows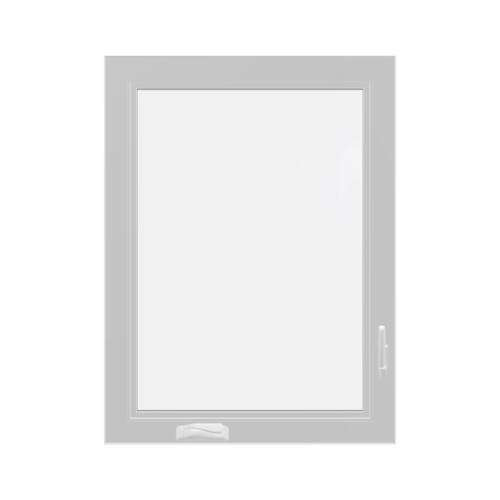 Casement windows are those that crank open horizontally on hinges mounted on one side at the top and bottom. One side remains stationary, while the other side of the window pivots open like a door. They are very common windows, second only to double-hung windows in their popularity.
Uses
Casement windows have slightly more modern style than double-hung windows, and when properly positioned, they can be very useful for catching and directing cooling breezes into the home.
Pros
Casement windows are considered better than double-hung windows at keeping out drafts since the window seal is generally quite tight.
Casement windows are good when you want to "scoop" cooling outside air into the house.
Casement windows tend to be relatively secure against intruders—the open space is fairly narrow when the windows are open.
Cons
When fully extended, casement windows can be broken off by strong winds.
Hung Windows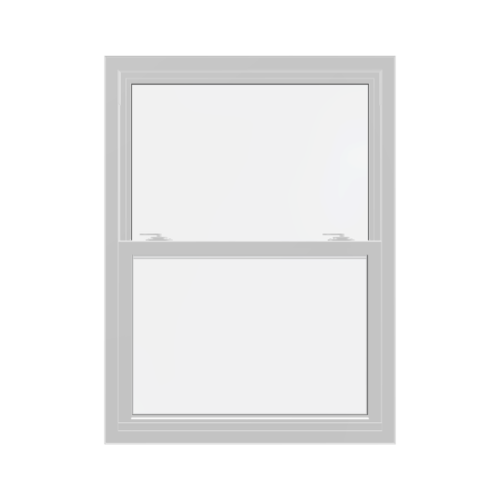 Though you may not recognize its official name, this window style is probably the one you are most familiar with. Single and Double-hung windows feature two large sashes (frame units surrounding glass panels) that slide up and down within vertical tracks. In older styles, the sashes are counterbalanced by weights hidden in wall pockets behind the case mouldings, but in modern double-hung windows, it is more common for the sashes to be counterbalanced by springs hidden in the side tracks.
Uses
Hung windows are used most often in homes with classic traditional styling, though they are also found in traditional-modern homes. The classic rambler, farmhouse, and bungalow styles, for example, make extensive use of double-hung windows
Pros
Reasonably priced
Easy to operate (open and close) thanks to springs and weights
Vertical tracks that are easier to maintain
Cons
Counterbalance springs can wear out, or sash cords can break. These windows require occasional maintenance to keep them operating smoothly
Large openings can make this type of window a break-in hazard for determined intruders.
Warning
Hung Windows can pose a hazard for children if mounted low in a wall due to the large opening when the bottom sash is open
Awning Windows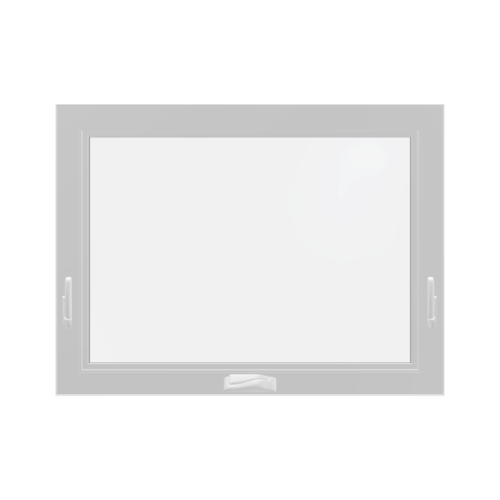 They are frequently used in low-level windows where intruders might be a problem, or in wet climates where you want to open windows even when it is raining. Small awning windows are often used in the basement or in below-grade applications.
Uses
Casement windows have slightly more modern style than double-hung windows, and when properly positioned, they can be very useful for catching and directing cooling breezes into the home.
Pros
Awning windows are fairly secure against intruders.
The windows can be left open during rain since the glass serves as an awning that prevents water from entering.
Cons
Awning windows do not scoop in outside fresh air as effectively as casement windows.
Slider Windows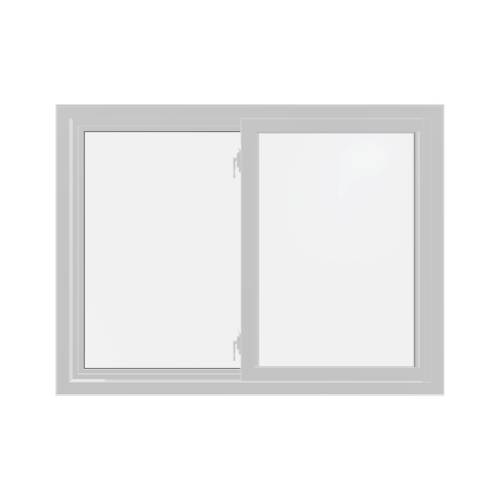 Slider windows are mechanically quite simple, consisting of side-by-side windows that slide horizontally along the top and bottom tracks. In some styles, both windows slide, while in other styles, one window is fixed while the other moves side to side.
Uses
Slider windows are popular in mid-century modern homes styles (they were popular in new construction during the 1950s and 60s). Sliders are a good choice when you need to constantly open and close windows.
Pros
Sliders have no cranks or mechanisms, so they are very durable.
Windows tend to be cheaper than other styles, due to the simplicity of their design.  
Cons
Style tends to be somewhat dated.
Tracks can fill with dirt and debris, requiring frequent cleaning.
Sizes and shapes are limited.
Fixed Windows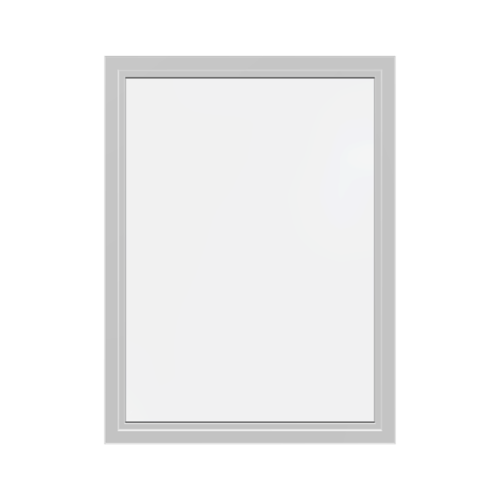 A fixed window refers to any window that uses a glass pane fixed within a window frame that does not open or close. The classic picture window is the most familiar example of a fixed window, but there are other types. There are two types of Fixed windows, "High Fix" - which is the same window as the Casement window but is not operable, or a "Picture" window, which is the same but with a thinner frame.
Uses
Fixed windows are used to provide view or light where ventilation or egress is not a need.
Pros
Fixed windows are permanently sealed, so they offer better energy savings than other windows types.
Simple design lends itself to modern home styles.
Fixed windows tend to be cheaper than other window styles
Cons
Fixed windows can create too much energy gain in warm, sunny climates.
Because they can't be opened, fixed windows provide no means of admitting fresh air.